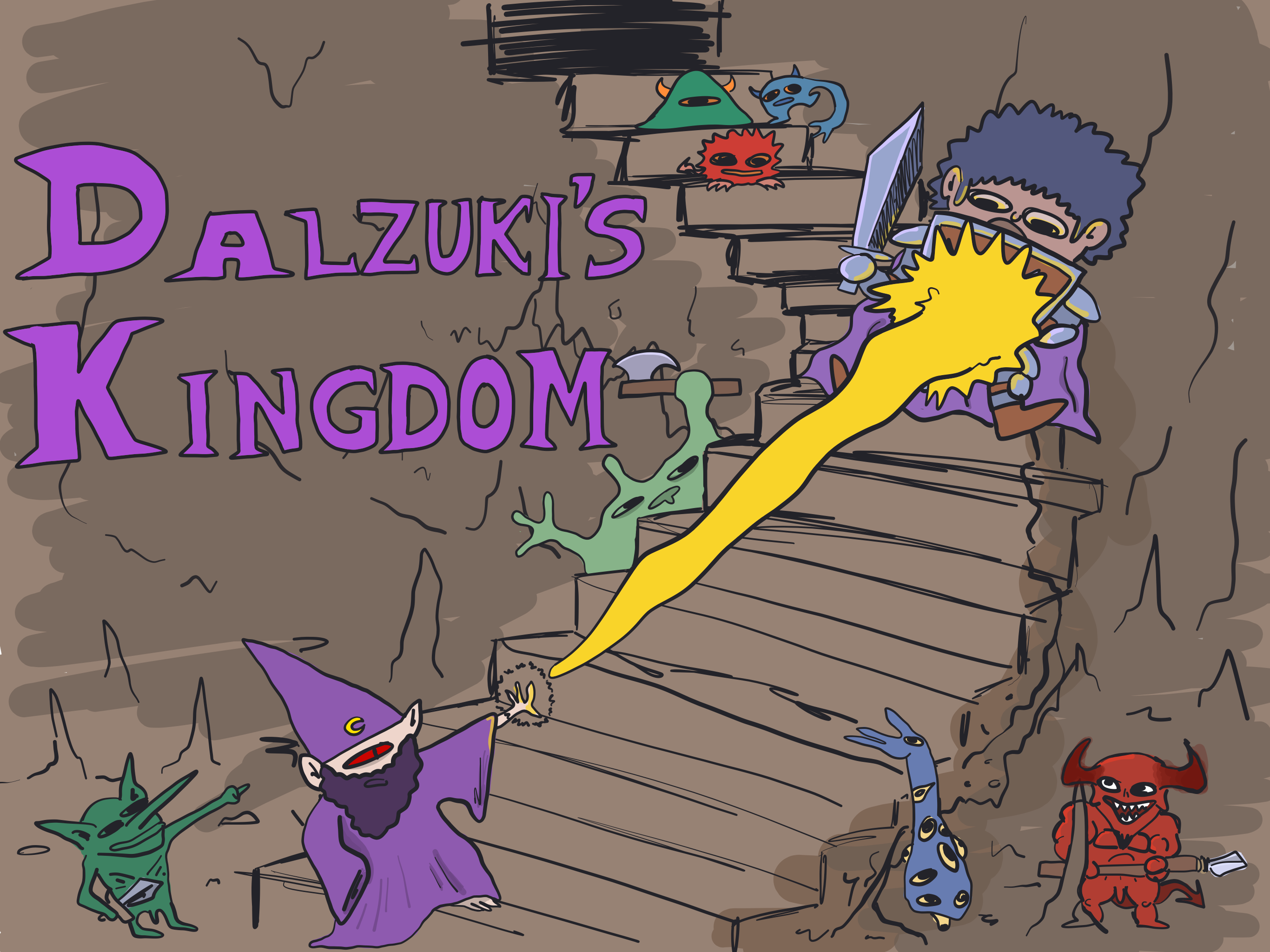 Dalzuki's Kingdom
A downloadable game for Windows
Dalzuki's Kingdom is an ASCII RPG where you can fight creatures, complete quests, learn spells, and explore! The world is teeming with secrets and adventure, and it is up to you, the chosen champion of the Oracle, to save it!
Four arcane beasts lurk beneath the grassy plains and verdant forests of the world, and slaying them will bestow their power unto the champion, so their elemental magic can be used to interact with the environment and uncover even more secrets.
Pressing '?' in-game will list all of the game controls.
Programming and design by Jamzilla2001, featuring music by Yek (Yek #6662)
You may be looking at the in-game screenshots and thinking to yourself 'Man, this sure does NOT look like an ASCII game!', and it sure doesn't. I used custom ASCII characters and rewrote them into the extended ASCII table character slots, to create the pseudo-tiled aesthetic!

Download
Click download now to get access to the following files:
Comments
Log in with itch.io to leave a comment.
Thank you for playing Dalzuki's Kingdom!
I am not sure why you couldn't move or attack diagonally, you should be able to, so I am not too sure what happened there. You can also pick-up items with '5' on the numpad or with space, but this is something I should have put in the game controls, I completely forgot somehow and I apologise!
The reason why the window doesn't scale is because it is running off a text terminal with an only ASCII display. The reason why it doesn't appear ASCII is because the 'extended ASCII codes (128-255)' were re-written to appear as simple sprites and tiles.
I'm also not too sure why the audio was only playing through one of your headphones, this is something else I will change in an update!
Honestly, I'm just happy you played this game I worked on, and I'm sorry you didn't enjoy it all that much, but thank you for following! Hopefully my future works will be more to your liking. Thanks again for checking out my game and including it in your stream, it really means a lot to me :)
Hey, no problem! I had a feeling you'd reworked the extended ASCII stuff. Awesome old school implementation. :)
I'm glad the feedback was useful and I'll definitely keep an eye on your work.